Near Threatened (NT) in the Northeast Atlantic
Species listed as Near Threatened are likely to qualify for a Threatened status in the near future. They tend to be caught as bycatch and are not specifically targeted. Monitoring and management should be taken to prevent them from becoming threatened in the future. In the UK, this is recognised through the inclusion of the Blue Shark – pelagic sharks caught in vast numbers by high-seas longline and gillnet fleets – in the UK Biodiversity Action Plan.
There are currently 19 elasmobranchs (sharks, skates, rays) in the Northeast Atlantic listed as Near Threatened on the IUCN Red List:
Quick Links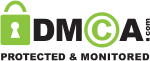 Follow us
You have added an item to your shopping basket.
Your ID and Password were blank. Would you like to create a new account?