Shark Trust Patron - JOHN BOYLE
"No one ever forgets seeing their first shark - usually in an aquarium, but a lucky few get to see shark in their natural environment. But wherever it is, the shark is the highlight – the very last exhibit in the aquarium, or the most talked about encounter of a dive trip.

While apex predators on land have extensive protection, the ocean's finest creatures are indiscriminately and wastefully slaughtered – to create a tasteless glutinous soup that could be synthetically replicated, or to give five minutes macho thrill to the ignorant.

What will the future be? A desolate barren ocean in which shark are just a memory? Or a world where killing shark for their fins or for fun is as criminalized as killing rhino for their horns.

The education, increased awareness and pressure in the right places that the handful of activists and idealists making up the Shark Trust generate, could just tip the balance.

That's why I'm proud to be a patron."
John Boyle is an award-winning underwater film-maker and cameraman. His company, Shark Bay Films, have produced over 20 underwater documentaries, which have sold to broadcasters such as National Geographic and Sky.
---
RELATED LINKS:
Quick Links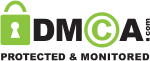 Follow us
You have added an item to your shopping basket.
Your ID and Password were blank. Would you like to create a new account?