Legacy/Wills
Leave a lasting legacy
Leaving a gift in your Will to the Shark Trust will help us in our work to ensure these valuable apex predators are around for generations to come. No matter how small, your contribution will really make a difference and you can be assured that we'll make every penny count.
Any money left to a charity is also free from inheritance tax, which means that a gift in a Will not only helps a wonderful cause but will reduce inheritance tax payable on an estate.
Click here to find out more about leaving gifts to charity in your Will and if you would like to leave a legacy to us then please speak to your solicitor. Alternatively, in support of the Shark Trust, Portcullis Legals are kindly offering a FREE Will writing service for all our supporters. All donations are completely voluntary. You can find out more by contacting Portcullis Legals directly. Thank you for considering leaving a gift to the Shark Trust.
In Memory of those who loved sharks
If you would like to remember someone special by supporting something they cared about please contact us. A gift in memory to the Shark Trust will help us to safeguard the future of sharks. If there is a specific area of our work you would like to support please let us know.
---
The Shark Trust would like to thank the following people for their kind donations made in memory of a loved one:
The friends and family of Neil Fears, who tragically died during a diving trip in August 2015, made a donation of £695 in his memory.
In Memorial to Adam Miller

July 1982 – November 2014

On November 13th 2014 Adam passed away.

As a young boy Adam was always looking for the next stimulation, be that swimming, rugby, judo, or Taekwondo.

Highly proficient at school, this continued as he prepared for a future at university studying Computer Science. Adam attained a Masters 1st Honours and went on to work as a developer in the games arena.

In December 2011 and for a variety of reasons Adam resolved to tour the world departing the UK for Australia, Tasmania, New Zealand, Nepal, Everest Base Camp, South America, to name a few.

Adrenalin became the buzz word, bungee, climbing, running, Great White Shark cage diving, hiking across Tasmania and walking the hard way to Everest Base Camp, much of it achieved with mates from the UK who had joined him on the journey, or for at least parts of it.

On 22nd May 2012 Adam followed in his father's footsteps and took his first dive in Bali. Attaining Dive Master in the Gili Islands, Instructor in the Maldives and then his "Epic" journey into Technical diving in Dahab Egypt with Team Blue Immersion on 5th September 2013.

"Free time" consisted of planning future dive expeditions, running in the hills (mountains) outside of Dahab and becoming an integral part of the Dahab community.

Adam was recognised as a great person, a true friend, someone that always thought of and put others before himself, a great dive guide and instructor down to 130 metres and someone that was destined to become recognised as a leader in the tech diving community.

Adam lived the last three years of his life true to his values, following his dream, changing the people that he touched with his passion, charisma and personal attitude.

Having a passion for shark preservation and wellbeing, his social communications often cited latest events in the natural and political environment of the shark world.

Adam would have continued his diving passion probably living on a research vessel as a dive consultant, using his technical diving skills to the benefit of research teams in understanding the marine environment and in his own way impacted in a positive manner the future of the shark.

Sadly his journey was cut all too short due to a congenital condition of the heart that neither he nor his family were aware of, and on November 13th 2014 Adam passed away of critical heart failure whilst out on his early morning run in the hills around Dahab.

Adam would not have wished for flowers or other tributes at his passing, his family believed however that donations to shark preservation would be a fitting way in which to close the final chapter in the book of Adam's life, and therefore the family nominated the Shark Trust UK to be the beneficiary of any donations.

His family and the Shark Trust would like to thank all those that donated and know that Adam would be immensely proud of the difference that his passing has made in helping the world of the shark. A total of £4000 has been raised.
---
Mr and Mrs Metzner made a donation of £30 in lieu of flowers for Mr David Patrick who sadly passed away on 13th May 2013.

Many thanks to everyone who has donated in memory of Shark Trust Trustee Grant Bates.
Quick Links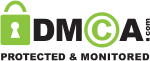 Follow us
You have added an item to your shopping basket.
Your ID and Password were blank. Would you like to create a new account?