LEAVE A LASTING LEGACY
Leaving a gift in your Will to the Shark Trust will help us in our mission to safeguard the future of sharks. Ensuring these valuable yet vulnerable animals are around for future generations to enjoy.

Right now overfishing is having a catastrophic impact on many shark populations. We need to act now before it's too late. We want future generations to be able to experience and appreciate sharks as we do today. Not through anecdotal tales, books and YouTube videos.

Sharks also play a vital role in keeping our oceans healthy. We want future generations to inherit oceans that teem with life.
Our vision is a future where sharks, skates and rays thrive within a globally healthy marine ecosystem. You can help us realise this vision. And this could be your lasting gift.
Large or small, your valuable contribution will make a difference.

Your support and faith in our work means a lot. As a small charity we keep our admin costs low, so your contribution has the greatest impact. We believe in full transparency, so if you'd like to find out more about how we're funded, click here.

To find out more about leaving a gift to charity in your Will, we recommend taking a look at the Gov.uk website.
If you'd like to leave a legacy to the Shark Trust then please speak to your solicitor. Or you can contact Portcullis Legals who are kindly supporting our work. They're offering all Shark Trust supporters a FREE Will writing service. All donations are completely voluntary.
---
In Memory of those who loved sharks
If you'd like to remember a loved one by supporting something they cared about please get in touch. A gift in memory to the Shark Trust will help us in our mission to safeguard the future of sharks. If there's a specific area of our work you'd like to support do let us know.
► If you have any questions please get in touch
---
RELATED LINKS:
Quick Links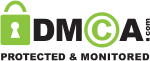 Follow us
You have added an item to your shopping basket.
Your ID and Password were blank. Would you like to create a new account?