MEET THE TEAM
A dedicated board of Trustees governs the Shark Trust and oversees the team based in Plymouth, UK.
We're a small team. Yet the impact our work has often belies our humble office. This is due to our collaborative nature. And our large and ever-growing supporter base who champion our work wherever they go.
We'd like to recognise the many individuals, organisations and businesses who support our work. Together we make our voice heard. We couldn't do it without you!
---
THE SHARK TRUST TEAM:

Paul Cox
Managing Director

Joining the team in January 2015, Paul oversees the work of the Trust across all areas of it's activity with particular focus on enhancing the Trust's public profile and generating the funds to support the team in their conservation activity. Paul is a Marine Biologist with a Science Communication specialism and has significant previous experience at senior level in a commercially-focused marine conservation charity.




Glenys Heafield
Company Secretary/Head of Finance & Administration

As the Financial Manager, Glenys is responsible for keeping the Trust solvent. She maintains all the charities accounts and associated budgets. If you purchase anything from the Trust you will have had correspondence with Glenys. In her role as Company Secretary she keeps the Charity legally compliant and deals with company legislative paperwork for both the Charities Commission and Companies House. She has worked for the Trust since March 2000.


Ali Hood
Director of Conservation

Ali works primarily as an advocate for shark conservation management, liaising with the commercial fishing industry, stakeholders and the government. As Director of Conservation she works with the conservation team to develop and deliver conservation and campaign priorities, and to ensure the data and information collated by Shark Trust recording programmes are used to inform decision makers. Ali has been with the Trust since August 2002.




John Richardson
Conservation Officer

Since completing his degree at the University of Otago, New Zealand, John has worked at a marine research station in Co. Cork, followed by two years in marine ecotoxicology in Orkney. Now enjoying the warmer climate and waves of the Southwest, John is currently running the Shark Trust's Angler Recording Project, as well as working on a range of other projects relating to British species - including Basking Sharks, analysing 25 years of landings by the UK commercial fishing fleet and working with the fishing industry in the north of England.


Cat Gordon
Conservation Officer

Cat has extensive experience in developing citizen science projects and engaging the public during outreach events. As part of the conservation team, she is responsible for the Great Eggcase Hunt and Basking Shark Photo-ID projects, as well as the Trust's angel shark and sawfish work, while also being engaged in various campaign activities. Cat has a BSc (Hons) in Marine Biology & Coastal Ecology and an MSc in Conservation Biology from the University of Plymouth and has been at the Trust since 2010.



Hannah Tarrant
Website Editor

With a background in Art and Design, Hannah has managed a number of websites and now combines her interest for the environment by managing the Shark Trust's website, social media and online marketing, ensuring you're kept up to date with all the latest shark news. She also answers your email enquiries and manages Shark Trust e-volunteers. Hannah joined the Trust in August 2009.



---
TRUSTEES:

Tom Kennard
Shark Trust Chairman

Tom is a businessman, entrepreneur and keen marine advocate. Tom has been a shark enthusiast since looking into UK shark catches for his dissertation and now promotes sustainability, funding and marine engagement through his various roles including as a trustee at the National Marine Aquarium. Tom is involved at a strategic level with a number of key organisations in the UK and overseas and is keen to ensure a sustainable future for shark species in particular.


Sarah Fowler OBE
Founding Trustee

Sarah has worked in marine ecology, conservation and management for over 25 years. She was Deputy Head of the former Nature Conservancy Council's Marine Science Branch, the Nature Bureaus Director of Marine and Coastal Services and Co-founder of the European Elasmobranch Association. She was co-chair of the IUCN Species Survival Commission Shark Specialist Group and appointed a Pew Fellow in Marine Conservation in 2005. She was awarded the OBE for services to marine conservation in the Queen's Birthday Honours List.

Richard Peirce

Writer, broadcaster and author Richard Peirce has been a wildlife activist for over 30 years and sharks have been his main focus. Founder of the Shark Conservation Society and a long time Shark Trust member, past chairman for 11 years and current trustee his current books 'The Poacher's Moon', 'Giant Steps', 'Nicole' and 'Cuddle Me, Kill Me' all carry powerful awareness and conservation messages.


Stephen Allen

A partner with GA solicitors, Stephen has more than 30 years of experience in court work and dispute resolution and hopes to bring these skills and perspectives to the work of the Trust. He has a broad interest in wildlife and conservation. He is a keen snorkeller and occasional diver and has been lucky enough to see Angelsharks off the Canaries.



Roger Covey

Senior specialist marine officer for Natural England - Roger has worked in marine conservation nationally and regionally for more than 20 years, ranging from marine survey work throughout the UK during the early 1990s, to conservation roles in Cornwall & Isles of Scilly. He is recognised nationally as one of the leading figures in marine conservation and has chaired numerous meetings and events on marine issues.
---
RELATED LINKS:
➤ Learn more about the Shark Trust
Quick Links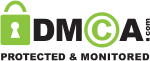 Follow us
You have added an item to your shopping basket.
Your ID and Password were blank. Would you like to create a new account?