Shark Trust Patron - MONTY HALLS
"In the space of a single lifetime, we have depleted one of the most charismatic and significant animals on earth.

Every dive operation, every fisherman, and every local in any coastal location throughout the world all speak of the sudden absence of sharks from their waters. Finning is taking place globally on an industrial scale, and this extraordinary predator is being swept from the sea. Not only is the practice barbaric, it is being carried out on a massive scale.
The time to halt the annihilation of the shark is now, and the responsibility is ours alone. Leave it to the next generation, and they will be searching empty seas."
Monty Halls, TV presenter, marine biologist and writer, is a long standing patron of the Shark Trust. Monty has written several books and presented programs for the BBC, ITV, National Geographic and the Discovery Channel.
---
RELATED LINKS:
Quick Links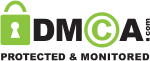 Follow us
You have added an item to your shopping basket.
Your ID and Password were blank. Would you like to create a new account?