ADVIES OVER VISSERIJBEPALING

In samenwerking met de Nederlandse Elasmobranchen Vereniging (NEV) heeft de Shark Trust adviezen geproduceerd over commerciële visserijbepalingen. De adviezen zijn ontwikkeld ter ondersteuning van de commerciële visserijindustrie en beheerders- en handhavingsinstanties. Zij geven een snel inzicht in de huidige wettelijke status van haaien en roggen in de EU en internationale wateren. De opdracht voor de Nederlandse adviezen werd gegeven door het ministerie van Landbouw, Natuur en Voedselkwaliteit.
In 2018 hebben wij 29 Adviezen over Visserijbepalingen geproduceerd. Deze kunnen hieronder worden gedownload.
► Voor meer informatie, neem contact op met de NEV: info@elasmobranch.nl.
---

Working with the Dutch Elasmobranch Society (NEV), the Shark Trust has produced Commercial Fisheries Advisories. These are designed to assist the commercial fishing industry and fisheries management and enforcement agencies. They provide rapid access to the current legislative status of sharks, skates and rays in EU and international waters. The Fisheries Advisories were commissioned by the Dutch Ministry of Agriculture, Nature, and Food Quality.
In 2018 we have produced 29 Commercial Fisheries Advisories, which can be downloaded below.
► For more information please contact NEV: info@elasmobranch.nl.
---

Zee-engel
(pdf)

Reuzenhaai
(pdf)


Noorse vleet
(pdf)


Vleet
(pdf)


Diepzeehaaien i
(pdf)


Diepzeehaaien ii
(pdf)


Vleet
(pdf)


Gitaarroggen
(pdf)


Hamerhaaien
(pdf)



Reuzenmanta & Rifmantarog
(pdf)


Duivelsroggen
(pdf)



Oceanische witpunthaai
(pdf)



Zaagvissen
(pdf)


Kortvinmakreelhaai
(pdf)


Zijdehaai
(pdf)


Meldingsplicht voor
roggen en vleten
(pdf)


Gladde lantaarnhaai
(pdf)



Doornhaai
(pdf)



Sterrog
(pdf)

Stekelrog
(pdf)

Voshaaien
(pdf)

Ruwe haai
(pdf)

Golfrog
(pdf)


Witte haai
(pdf)


Witte vleet
(pdf)

Haaien
(pdf)

Roggen
(pdf)
Quick Links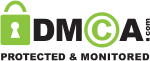 Follow us
You have added an item to your shopping basket.
Your ID and Password were blank. Would you like to create a new account?