Shark Focus: Issue 57 – out now!
11 Jan 2017
WORLDWIDE// The winter issue of our Shark Focus magazine, exclusively for Shark Trust members, is out now. The digital version is also available - just login to your member account to download and start reading today!

Issue 57 explores the issue of heavy metals and their bioaccumulation in sharks: Jim Ellis provides an overview of mercury contamination in Britain's own Porbeagle Shark, followed by Andrea Gaion's overview of heavy metal contamination in marine ecosystems, raising concerns about its effect on shark populations as a whole.
We'll also update you on how sharks fared at the recent NAFO, CITES and ICCAT meetings, as well as developments in the Shark Trust's own Great Eggcase Hunt which continues to go from strength to strength, with well over 100,000 records. We also provide details of two new fisheries projects that we're involved with, explaining our perspective on supporting sustainable shark fisheries. As always, we'll provide a round-up of global shark news - as well as house-keeping and fundraising - and report on October's hugely successful European Elasmobranch Association (EEA) 2016 Scientific Conference, hosted by us in Bristol.

We hope you enjoy reading this issue. As always, we'd love to hear your thoughts about any of the issues raised, as well as any of your own experiences with sharks, skates and rays.

Shark Focus is created three times a year in spring (April), summer (August) and winter (December) and is the ultimate read for shark enthusiasts of all ages.

►To subscribe join us today from as little as £2.50 a month.
Quick Links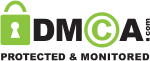 Follow us
You have added an item to your shopping basket.
Your ID and Password were blank. Would you like to create a new account?