Shark Trust's New Year's Resolutions
20 Jan 2017
UK// Well, we're three weeks into Dry January. All around is the thudding sound of people falling off wagons and the queues at the gym grow shorter by the day! It's time to rescue what's left of our New Year's resolutions and make plans for the remainder of 2017.

We've heard from several supporters who've resolved to #DoSomefin for sharks this year – helping us to spread the word, raise money and recruit members – so we thought it only fair to share our main aims for 2017 – our 20th anniversary year.

So here goes, our New Year's Resolutions for sharks and rays:
Atlantic Sharks – we aim to end #NoLimits fishing on Shortfin Mako in the Atlantic and strengthen the ruling on Blue Shark at the ICCAT meeting in November.

Fins Naturally Attached – we aim to add more high seas fisheries to the growing number of international bodies ensuring that shark finning bans are fully enforced, requiring sharks to be landed with their fins naturally attached.

Great Eggcase Hunt – we aim to recruit 10,000 new citizen scientists to join the search for eggcases on the beaches of 5 countries.

Mediterranean Sharks – we will strive to ensure that the Mediterranean agreement to prohibit fishing of 24 species of shark and ray is actually implemented.

Brexit – we will be ever vigilant as the UK begins the process of uncoupling from the EU and work hard with the UK government and the EU to maintain their status as global champions of shark conservation.

Sustainable Fisheries – we will talk more loudly about our commitment to moving beyond bans on fishing and shark products to long term sustainable fisheries and responsible trade.

Celebrate success – Our 20th anniversary provides the perfect opportunity for us to reflect and celebrate 20 years of the Shark Trust and all we've achieved in this time. There is still much to be done, but every step brings our vision ever closer - a future where sharks, skates and rays thrive within a globally healthy marine ecosystem.
We will strive to keep our resolutions and we'll do much more. The only things holding us back are a shortage of time and limits on our funds. Please join us and help us shape the future for sharks and rays. There's no time like the present.
► Make your pledge now – you can #DoSomefin in 2017

► Join the Shark Trust

► Make a donation

► Other ways to get involved
Quick Links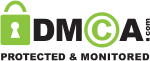 Follow us
You have added an item to your shopping basket.
Your ID and Password were blank. Would you like to create a new account?