New Conservation Strategy launched to safeguard angel sharks in the Eastern Atlantic and Mediterranean
02 Jun 2017
► Download the Eastern Atlantic and Mediterranean Angel Shark Conservation Strategy (pdf)
A Conservation Strategy for the three species of Critically Endangered angel shark in the Eastern Atlantic and Mediterranean has today been unveiled by a coalition of organisations. This Strategy has been developed to act as a catalyst for conservation action for these highly vulnerable bottom-dwelling species. A new network aiming to connect individuals and organisations working to protect angel sharks has also been launched today.

The Shark Trust has once again joined forces with the Angel Shark Project (a collaboration between ZSL, Universidad de Las Palmas de Gran Canaria and Zoologisches Forschungsmuseum Alexander Koenig), IUCN Shark Specialist Group, and Submon to develop a Conservation Strategy for the three species of angel shark present in the Eastern Atlantic and Mediterranean. This follows on from the regional Angelshark Action Plan for the Canary Islands launched in December 2016.
The Angelshark (Squatina squatina), Sawback Angelshark (S. aculeata) and Smoothback Angelshark (S. oculata) are all listed as Critically Endangered on the IUCN Red List of Threatened Species. The slow growth and demersal nature of angel sharks leaves them vulnerable to fishing activity, consequently these species have suffered steep population declines and now face a significant risk of extinction. Most information is known regarding the ecology, distribution and declines of the Angelshark, with little information available for the other two more elusive species.

This Conservation Strategy provides a framework for improved protection and serves as a catalyst for action, bringing together regional experts in order to increase capacity to deliver the identified conservation goals and objectives. Threats, goals and objectives are outlined, however this document acts as an invitation for interested individuals to contribute relevant research for the highlighted regions. The Vision of this Strategy is that: Angel sharks in the Eastern Atlantic and Mediterranean are restored to robust populations and safeguarded throughout their range.

Overall, this Strategy aims to:
improve the overall profile of angel sharks;
increase the number of sightings reported;
generate a better understanding of current distribution;
contribute to IUCN Red List re-assessments;
identify new opportunities for collaboration
The Angel Shark Conservation Network (ASCN) has also been launched today with the aim of connecting scientists, conservationists and advocates working on angel sharks. The newly unveiled website houses an interactive map where individuals can submit sightings information and keep up to date with relevant information. If you're interested in getting involved, or have additional information regarding these vulnerable species, then join the ASCN by visiting www.angelsharknetwork.com.
---
RELATED LINKS:
►Find out more about our Angel Sharks Project
Quick Links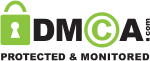 Follow us
You have added an item to your shopping basket.
Your ID and Password were blank. Would you like to create a new account?