Shark Focus: Issue 58 – out now!
05 Jul 2017
The ultimate read for shark enthusiasts of all ages!
WORLDWIDE// In our 20th anniversary year, our summer issue of Shark Focus opens with a look at how we've evolved over the last two decades, bringing together a wide range of contributors. For the first time we also bring you Pup's Club (aimed at under 12's) in a 4 page pull out section, which we hope will inspire the marine biologists, conservationists and shark fans of the future.
As usual we bring you all the latest updates surrounding our work and shark conservation, as well as feature articles from shark experts around the world. In this issue:
Sarah Newman, anthropologist at James Madison University in the US, discusses the influence of shark teeth – including those belonging to the Megalodon – in Mayan art and creation myths, despite the Maya rarely, if ever, encountering sharks.
Brit Finucci, from Victoria University of Wellington, New Zealand, gives us an overview of the biology and ecology of chimaeras. Although related to sharks, skates and rays, these peculiar deep-sea creatures took a very different – not to mention strange – path on the evolutionary journey.
Colin Simpfendorfer and Nick Dulvy of the IUCN Shark Specialist Group highlight five lessons that can help shift global shark and ray fisheries towards sustainability – a challenge they argue must be tackled without delay.
We hope you enjoy reading this expanded issue. As always, we'd love to hear your thoughts about any of the issues raised, as well as any of your own experiences with sharks, skates and rays.
Please note - Shark Focus is now produced twice a year in summer and winter.

►To subscribe join us today from as little as £3 a month.
Quick Links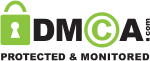 Follow us
You have added an item to your shopping basket.
Your ID and Password were blank. Would you like to create a new account?