Shark Focus: Issue 59 - out soon!
17 Nov 2017
The ultimate read for shark enthusiasts of all ages!
WORLDWIDE// Our very latest Shark Focus Magazine – Issue 59 – will be making its way to Shark Trust members next week.
As usual we bring you all the latest updates on our work and shark conservation. Feature articles from shark experts around the world include:
Dr Will White explains why the manta rays' place in the taxonomic tree has changed. Their new classification provides a better understanding of manta and devil ray distribution. Critical information for their conservation!

Marc Dando, whose illustrations are integral to our work, provides a step-by-step guide to illustrating sharks, skates, rays and chimaera.

Jaime Penadés Suay details the mysterious case of the impaled Blue Shark...
Richard Peirce gives us an overview of a remarkable drama in Gansbaai, South Africa. In what must be nature's ultimate rivalry, Orca are targeting White Sharks.
We hope you enjoy reading this issue. As always, we'd love to hear your thoughts about any of the issues raised. As well as any of your own experiences with sharks, skates and rays.
►To subscribe join us today from as little as £3 a month.
Quick Links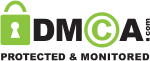 Follow us
You have added an item to your shopping basket.
Your ID and Password were blank. Would you like to create a new account?