Shark Focus Magazine: Summer 2018 - out now!
27 Jun 2018
The ultimate read for shark enthusiasts of all ages!
WORLDWIDE// Our very latest Shark Focus Magazine (Issue 60) will be making its way to Shark Trust members soon.
As usual we bring you all the latest updates on our work and shark conservation. As well as feature articles from shark experts around the world.
Some highlights include:
A profile on Alastair Gibson, a global pioneer in carbon fibre sculpture. Alastair has been working with us to create a beautiful one-off Mako Shark, which will be touring across the UK soon. More on this below.

A project that's helping juvenile reef sharks in the Pitcairn Islands. Currently these sharks are being killed for their teeth, which are used to make souvenirs. Yet aquariums are helping by supplying a sustainable source of shark teeth, collected from their tanks. Did you know a shark can shed thousands of teeth in their lifetime?!
Sharks in aquariums can be a contentious issue. We speak to the Director of North Carolina Aquarium, for his thoughts on how public aquariums can benefit shark conservation.

The Blowfish discusses his most favourite of sharks - the wobbegongs. A group of sharks with a reputation as the 'World's Most Cantankerous'.
►If you'd like to get your copy - hot off the press - join us today!
Quick Links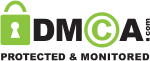 Follow us
You have added an item to your shopping basket.
Your ID and Password were blank. Would you like to create a new account?