Shark Trust and Bear Grylls Adventure
25 Jul 2018
UK// We are deeply committed to achieving a sustainable future for sharks and rays. We're proud of being an organisation that works in partnership with many sectors to advance shark conservation. One of those groups that we work with is public aquariums.
As an organisation with a broad support base, we do understand the views of people who would rather not see sharks in captivity. However, we've a long history of working with responsible aquariums and we recognise the many positives that aquariums bring in changing attitudes and supporting marine conservation.
One of the most effective ways for us to reach families – which include the conservationists of tomorrow - and the general public is through responsibly-owned and responsibly-managed aquariums. Aquariums across the UK attract millions of visitors each year and the people who visit aquariums are a huge part of our success story. They're able to give sharks and rays a voice in our conservation work and campaigning. We couldn't achieve all that we do without their support.
We're working with The Bear Grylls Adventure team to help develop education for their guests and to help build a conservation story into their new dive experience. They have committed to set aside a donation from each ticket sold to the dive experience for the benefit of the Shark Trust. This represents a source of funding that can be used to strengthen our undisputable contribution to safeguarding wild populations of sharks.
Our Board represent a variety of views on this subject and we have discussed this project at length and have considered the comments received from some members of the public and supporters.
After careful discussion we remain positive that this association benefits the aims of the Trust. It's consistent with our long-held position on working alongside public aquariums. We'll continue to support responsible aquariums in promoting our aims to the millions of people that visit them each year.
We've met with the team involved in the new aquarium within the Bear Grylls Adventure, we've visited the site, visited the animal welfare facilities and reviewed the species that will inhabit the new aquarium.
We believe that the team behind the new venture are committed to supporting shark conservation through what they're doing. They've been happy to provide us with the following assurances:
• That animal welfare will be a priority in managing the aquarium and the use of the tank
• That animals and food for the aquarium will be sourced responsibly and from sustainable sources
• That we'll be provided with regular updates and sight of veterinary reports
• That every diver entering the dive zone will receive a detailed briefing INCLUDING education on sharks and guidance on diving respectfully with animals
• That all divers will be given a pack including information on shark conservation issues and actions
• That we'll be consulted before any new species of shark or ray are considered for this aquarium.
We firmly believe that the intent is to manage this aquarium responsibly. We will, of course, continue to review with the management when the attraction is complete and open to the public.
We remain deeply committed to achieving a sustainable future for sharks and rays. We're grateful to all our many supporters who understand what we do and why we do it.
► To find out more read our 'Sharks in Aquariums' position statement
Quick Links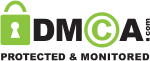 Follow us
You have added an item to your shopping basket.
Your ID and Password were blank. Would you like to create a new account?