Stronger Finning Ban Agreed for Mediterranean Sharks
26 Oct 2018
General Fisheries Commission for the Mediterranean Adopts Best Practice "Fins-Attached" Landing Rule
ROME, ITALY// In a groundbreaking decision, fishing nations gathered for the annual meeting of the General Fisheries Commission for the Mediterranean (GFCM) have adopted an EU proposal to strengthen the regional ban on "finning" (slicing off a shark's fins and discarding the body at sea). The new policy mandates that all sharks be landed with their fins naturally attached to their bodies, thereby closing loopholes that can lead to undetected finning. This complete prohibition on at-sea removal of shark fins is the first of its kind by an international fisheries body engaged in protecting multiple species of pelagic sharks, such as makos.

"We applaud Mediterranean fisheries managers for taking this important step toward preventing the wasteful and indefensible practice of shark finning," said Ali Hood of the Shark Trust. "We are particularly grateful to the EU for being a persistent champion of fins-attached requirements. This policy is essential not only for properly enforcing finning bans, but also for gathering vital information on shark catch."
High demand for fins (for use in shark fin soup) drives many shark fisheries and provides incentive for finning. The GFCM banned finning in 2005, but the measure did not prohibit the at-sea removal of shark fins. Although finning has been banned by many regional fisheries bodies, loopholes remain in most cases. Allowing fins to be removed at sea and stored separately from carcasses complicates finning ban enforcement. Requiring that sharks be landed with fins attached greatly reduces enforcement burden and makes it impossible to "high-grade" (mix bodies and fins from different sharks). Because sharks are much more readily identifiable to the species level if their fins remain attached, such policies also facilitate the collection of key data on shark catches.
"Enforceable finning bans are a cornerstone of responsible shark fisheries management, and Mediterranean countries have set an excellent example for other regions around the world to follow," said Sonja Fordham of Shark Advocates International. "We now turn our focus to the Atlantic, as tuna fishery managers consider adopting the best practice, fins-attached requirement for vast fisheries affecting millions of oceanic sharks."
The EU and Albania are among 17 co-sponsors of a proposal to add a fins-attached landing requirement to the International Commission for the Conservation of Atlantic Tunas (ICCAT) shark finning ban. ICCAT members, including Morocco, Tunisia, and Egypt will debate the proposal in November at the annual meeting in Croatia.
"We extend our gratitude to the many scuba divers who have been helping to encourage Egypt to support enforceable finning bans," said Domino Albert of Project AWARE. "The GFCM decision gives us hope that officials from Egypt and other Mediterranean countries interested in developing sustainable dive tourism will carry this momentum on and secure the same improvement to ICCAT's shark finning ban next month."
► Download Press Release (Word Document)
► Download Shark League Position Statement - Amendment for a Stronger Finning Ban (pdf)
---
Media Contact:

Patricia Roy email: patricia@communicationsinc.co.uk, Tel: +34 696 905 907.

Notes to Editors:

Shark Advocates International is a project of The Ocean Foundation dedicated to securing science-based policies for sharks and rays. The Shark Trust is a UK charity working to safeguard the future of sharks through positive change. Focused on sharks in peril and marine debris, Project AWARE is a growing movement of scuba divers protecting the ocean planet – one dive at a time. Ecology Action Centre promotes sustainable, ocean-based livelihoods, and marine conservation in Canada and internationally. These groups, with support from the Shark Conservation Fund, formed the Shark League of the Atlantic and Mediterranean to advance responsible regional shark and ray conservation policies (www.sharkleague.org).
The GFCM has 24 members: the EU and 23 countries (Albania, Algeria, Bulgaria, Croatia, Cyprus, Egypt, France, Greece, Israel, Italy, Japan, Lebanon, Libya, Malta, Monaco, Montenegro, Morocco, Romania, Slovenia, Spain, Syria, Tunisia, and Turkey).
From 2012-2016, more than 70,000t of sharks and rays were reported landed from the Mediterranean, according to the United Nations Food and Agriculture Organization.
Domestic level fins-attached policies have been mandated not only in the EU, but also in the United States, Canada, most of Central and South America, and many countries fishing in the Indian and Pacific Oceans. International fins-attached requirements have been adopted by two Regional Fishery Management Organizations that focus primarily on bottom dwelling fish: the North East Atlantic Fisheries Commission (2014) and the Northwest Atlantic Fisheries Organization (2016). Over nearly a decade, proposals to ban at-sea shark fin removal under ICCAT have been supported by the majority of Parties, including Albania, Algeria, Tunisia, Egypt, the Russian Federation, and most of West Africa. This support, however, has been (to date) insufficient for overcoming opposition from Japan.
So far, the 2018 proposal for an ICCAT fins-attached requirement is being cosponsored by Albania, Belize, Canada, EU, France, Gabon, Ghana, Guatemala, Honduras, Liberia, Nigeria, Norway, Sao Tomé & Principe, Senegal, South Africa, UK-OT, and the US.
The International Union for Conservation of Nature (IUCN) Shark Specialist Group has highlighted the Mediterranean for its exceptionally high percentage of threatened shark and ray species. A 2016 regional IUCN Red List assessment found that more than half of 72 Mediterranean shark and ray species are threatened with extinction, and 13 species are already locally extinct, primarily due to overfishing.
The Shark League also actively promotes species-specific protections for threatened Mediterranean sharks and rays.
Quick Links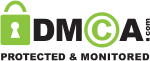 Follow us
You have added an item to your shopping basket.
Your ID and Password were blank. Would you like to create a new account?