Santa Jaws has come early with our Christmas Appeal
28 Nov 2018
December is just around the corner and our Christmas Appeal has already hit 67% funded, Christmas has definitely come early for sharks! THANK YOU to everyone who has made this possible and donated so far.

Yesterday was Giving Tuesday, one day to make a world of difference and what a day! We saw £2355 of donations come in and in turn we received match funding from PayPal, making your donations stretch even further! That's an incredible £4710 raised in just one day! This giving season we're aiming to raise £10,000 to help support the work we do and get 2019 off to a flying start. We're currently standing at £6,668.

As it was Giving Tuesday we also wanted to give something back to our dedicated supporters and avid shark lovers, so we bombarded (and I mean bombarded!) social media with #SharkThanks. Each member of our team thought about whom they would like to thank. #SharkThanks went out to conservation partners & collaborators, fundraisers, citizen scientists, members, business and corporate supporters and volunteers.

At the heart of our work is collaboration and we work with many different conservation partners, both individuals and organisations, to achieve conservation outcomes. But for us, working collectively also reaches out to the general public and people who support us, whether that's through donations, raising awareness of our cause or getting involved in citizen science. It all makes a brighter and more positive future for sharks, skates and rays. So thank you for giving what you give.

Here in the Shark Trust offices we've been overwhelmed with your generosity, and sheer enthusiasm for sharks, skates and rays. We've received kind words of support for the work we do. As well as many of you highlighting just how important sharks, skates and rays are – this means a lot.

When we launched this appeal, we highlighted the recent headline in The Guardian, "Stop biodiversity loss or face our own extinction, Warns the UN"
Since then we've reported on the recent outcome from the annual meeting of the International Commission for the Conservation of Atlantic Tunas (ICCAT). This saw fishing nations fail to address the continued overfishing of mako sharks or strengthen the regional ban on shark finning. This was a hugely disappointing result but it makes us all the more determined to use our influence to transform high seas fisheries. The money raised from the Christmas Appeal will support our various projects and enables us to continue to work towards making a positive change for sharks, skates and rays.

There is hope for sharks, skates and rays but the window of opportunity is narrowing, not just for sharks but for all biodiversity so we need to take action now.

If you would like to find out more about our Christmas appeal and how you can help sharks, skates and rays click here. Please, if you can, help us to achieve that £10,000 mark.
Quick Links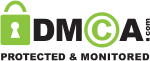 Follow us
You have added an item to your shopping basket.
Your ID and Password were blank. Would you like to create a new account?