UPDATE: EU Finning Regulation
23 Apr 2013
EUROPE// On the 22nd November 2012, shark conservationists around Europe celebrated as the European Parliament demonstrated overwhelming support for strengthening the EU finning ban in a landslide vote - 566-47 members voted in favour of the proposal to land sharks with their fins naturally attached.

Since then the Shark Trust and Shark Alliance colleagues have been closely monitoring the regulations progress:

22nd April 2013: The EU Finning Regulation has continued its frustratingly slow progress through the European 'process' passing from translators to lawyers to Committees, but not yet bearing that final signature which will trigger implementation. However, it is understood that today the final version has been reconsidered by the Coordinator of the Fisheries Committee and we hope this will lead to final adoption sooner rather than later! We'll be sure to keep you posted!

18th December 2012: Following the overwhelming support (566-47) of the European Parliament in late November the Shark Trust, and Shark Alliance colleagues, have been closely monitoring the regulations progress as it returned to the Council of Ministers. Despite such a resounding defeat Mrs Patrão Neves, the Portuguese Rapporteur, maintained ownership of the file and potentially had opportunity to seek introduction of further amendments to the final regulation. However, the Council of Fisheries Ministers have held their ground, and despite protests from Spain and Portugal, intend to see the regulation adopted in the new year (2013) under the Irish Presidency.
➤ Stronger Shark Finning Ban Endorsed in Landslide Vote by European Parliament - 22/11/2012
Quick Links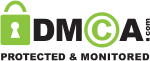 Follow us
You have added an item to your shopping basket.
Your ID and Password were blank. Would you like to create a new account?