PRESS RELEASE: Stronger Shark Finning Ban Clears Final Hurdle in EU
06 Jun 2013

European Council of Ministers approves text for "fins-attached" regulation
| | |
| --- | --- |
| | |
BRUSSELS// The European Council of Ministers today took the final step toward strengthening the EU ban on shark finning (slicing off a shark's fins and discarding the body at sea). The Council endorsed the best practice for finning ban enforcement (requiring sharks be landed with fins still attached) more than a year ago and has now signed off on the associated official regulatory text agreed through consultation with the European Commission and Parliament. All along the way, the measure has faced formidable opposition from Spain and Portugal; Europe's leaders in catch of oceanic sharks.

"At long last, we are mere weeks away from seeing the EU convert its shark finning ban from an embarrassment of loopholes to a model of best practices," said Ali Hood, Director of Conservation for the Shark Trust. "Implementation of the new 'fins-attached' regulation, particularly in the EU's far-reaching, high volume shark fisheries, represents a momentous step forward for shark conservation and the culmination of many years of targeted advocacy".

The EU banned finning in 2003, but the associated regulation included loopholes allowing shark fins to be removed on board and landed separately from shark bodies, which hampers enforcement. Requiring that shark fins remain attached to shark bodies through landing is widely acknowledged as the most reliable means for implementing finning bans. This method can also yield valuable species-specific catch data as sharks are harder to identify to species level once their fins have been removed.

"Strong finning bans are fundamental to effective shark fisheries management and particularly important for shark fishing powers like the EU," said Sonja Fordham, President of Shark Advocates International. "Because of the EU's significant influence at international fisheries bodies, the new 'fins-attached' regulation holds great promise for combating the wasteful practice of finning and improving our understanding of shark catches on a global scale."

The conservation groups stressed that finning bans alone are insufficient to save sharks and underscored their commitment to secure additional, complementary safeguards including science-based limits on shark catches.

Media contact: Nick Steel, nick@communicationsinc.co.uk, mob: +44 7830 185072
---
Notes for Editors:

Shark Advocates International, a project of The Ocean Foundation, promotes sound policies for sharks and rays, including strong finning bans, science-based catch limits, and endangered species protections.

For years, representatives of Shark Trust and Shark Advocates International worked together as part of the Shark Alliance to promote the fins-attached method and other shark fisheries management reforms in Europe.

Shark fins are prized for use in a Chinese celebratory soup. Finning is driven by discrepancy in value between fins and meat.

The European Commission's November 2011 proposal to end shark fin removal on-board fishing vessels was endorsed in an overwhelming vote in the European Parliament in November 2012.

The European Union has proposed an international "fins-attached" policy for the Eastern Pacific Ocean through the Inter-American Tropical Tuna Commission (IATTC). The proposal will be considered at the IATTC annual meeting next week.
Quick Links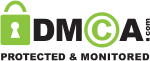 Follow us
You have added an item to your shopping basket.
Your ID and Password were blank. Would you like to create a new account?