Shark Trust response to proposed shark cull in Western Australia
07 Jan 2014
AUSTRALIA// Last weekend the media reported scenes of thousands of Australians taking to the beach in protest against the proposed cull of sharks following the fatality at Gracetown in late 2013. Shark conservationists, animal rights campaigners and concerned members of the public actively voiced their concerns regarding the proposal by the Western Australia (WA) Government to cull sharks using baited drum-lines, to be installed in a number of locations off the coast of Perth later this month. The proposal to cull sharks is contrary to Australia's long history as a shark conservation champion.

It is reported that the intention is to set over 72 baited drum-lines and to dispatch any shark over three metres long. The catch is likely to include Tiger and Bull Sharks, as well as White Sharks which are currently protected under the Australian Environment Protection and Biodiversity Conservation Act (EPBC) 1999, and any new shark control activities would likely require Commonwealth approval under the EPBC (1). Experts have warned that such a strategy is likely to make no difference to public safety, citing the need for a greater understanding as to the drivers behind such events.

In 2012 there was also a proposal to cull sharks in WA waters, but as an alternate action four research projects were established with the intention of expanding understanding as to the movements and behaviours of sharks in this region, and contributing to an 'improved capability to manage shark hazards'. Commissioned research by McPhee, D.P. (2012) concluded amongst other things: due to the environmental impacts of shark control activities, it is not recommended that either shark nets or drum-lines be introduced into Western Australia. Additional studies by the WA Department of Fisheries (2), pre-empted the recent thoughts of experts concluding that studies should be initiated to investigate factors that might be associated with incidents in recent years. The Shark Trust believes that preliminary findings of these studies should be carefully considered prior to any further action on the part of the WA Government.

The Shark Trust voices its support for an end to the proposed cull and urges the WA Government to reconsider their actions in the context of existing research findings (1,2), and instead of engaging in ecologically damaging activities that efforts are focused on improved mitigation measures including increased patrols, alerts and public awareness.

➤ UPDATE: Shark Trust response to shark cull in Western Australia - 28 Feb 2014
---
References:
1.McPhee, D.P. (2012) Likely Effectiveness of Netting or Other Capture Programs as a Shark Hazard Mitigation Strategy under Western Australian Conditions.

2.Department of Fisheries, Perth, Western Australia. Fisheries Occasional Publication No. 109, November 2012.
Quick Links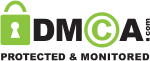 Follow us
You have added an item to your shopping basket.
Your ID and Password were blank. Would you like to create a new account?