Industry challenges One Show (13 January) on skate and ray sustainability reporting
14 Jan 2014
UK// The industry, along with Seafish and the Shark Trust, is urging retailers and consumers to be assured that commercially available skates and rays are from effectively managed stocks and have been responsibly sourced.
Bill Lart, who chairs the Seafish Skates and Rays Group said: "Some 25 species of skate and ray occur in waters around the British Isles. Historically, these species have been recorded in a generic 'skates and rays' category. However, from 2009 species-specific recording is compulsory and in the UK we have been implementing this recording from 2008."
"Some skate species remain abundant and, in many areas, Cuckoo, Spotted and Thornback Ray appear to have stable catch rates. It should be possible to harvest these species sustainably. In contrast, the larger species such as White Skate and Common Skate have disappeared from large parts of their former range and landings are prohibited."
Catchers, merchants, processors and retailers have worked closely with the Shark Trust to develop best practice in skates and rays species identification, as well as data gathering to inform management decisions. The Skates and Rays Producers Association (SRPA) has been formed to promote best practice amongst the industry.
Seafish added "It is unnecessary and unhelpful to recommend avoiding all skates and rays particularly when a recent study found no vulnerable species in any commercial setting."
Ali Hood, Director of Conservation at the Shark Trust, said: "The Trust is pleased to see that the One Show acknowledges that endangered species of skate, such as the Common Skate, are not being passed onto the consumer. This validates years of work by the Trust and the fishing industry which, since 2006, has adopted voluntary, then mandatory, measures to avoid the retention of the larger more vulnerable skate species, moving to a culture of retention of the smaller bodied, faster growing species."

"The Trust urges retailers to clearly label their products to enable informed choice – if consumers wish to be fully informed they should request information on both species and provenance."
---
Related Links:

➤ Skate and Ray ID Guides and Factsheets
Quick Links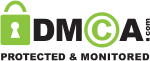 Follow us
You have added an item to your shopping basket.
Your ID and Password were blank. Would you like to create a new account?