NO LIMITS? CAMPAIGN

Our 'No Limits' sharks need urgent help. They're being fished at an alarming and unsustainable rate. We're campaigning for science based catch limits to be set immediately. Before it's too late. Will you join us?
We launched our No Limits? campaign in 2014. In response to the crisis posed by unlimited and escalating shark fishing.

Many shark species have no catch limits, so can be fished infinitely. Landings have soared over the past decade, placing huge pressure on shark populations. In most need are our No Limits? sharks; Blue Sharks, Shortfin Mako, Tope, smoothhounds and catsharks. Together these sharks account for over 97% of reported Atlantic shark landings.
► Find out more by visiting out campaign site at www.nolimitsnofuture.org

HOW CAN YOU HELP?
Quick Links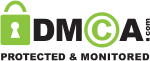 Follow us
You have added an item to your shopping basket.
Your ID and Password were blank. Would you like to create a new account?