Nursehound Eggcase
Latin Name: Scyliorhinus stellaris
Capsule: Robust, elongated capsule with lengthwise striations. Thick ridge along the longer sides.

Capsule Size: Approximately 90mm long x 30mm wide, not including tendrils (when soaked).

Horns (when present): Very long curly tendrils extend from all four corners, may be snapped off.

Lateral keels: No frilly keel, but strong ridged margins 8mm wide.

Fields: Present but not obvious.

Characteristic features: Very long tendrils, often found washed up in clumps. Seen by divers attached to sea fans and kelp holdfasts.

Similar Eggcases: Smallspotted Catshark (Scyliorhinus canicula).

Find out more about Nursehound eggcases by downloading our scientific poster, which was presented at the Fisheries Society of the British Isles (FSBI) conference in 2015.
Quick Links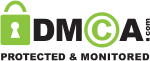 Follow us
You have added an item to your shopping basket.
Your ID and Password were blank. Would you like to create a new account?