Nursehound Shark Distribution
Commonly found around the coastlines of the UK and Ireland, Nursehound (a species of catshark) eggcases are similar in shape to those of the Smallspotted Catshark, although they are easily differentiated by their much larger size.
To date, very few Nursehound eggcases have been recorded on Scottish and Irish shores, or from the northeast of England. Nursehounds, along with Smallspotted Catsharks, are one of the most abundant shark species in British waters, although there are reports of localised population declines in some areas.

Read the Shark Trust's Nursehound ID Guide to discover more about the biology and conservation of the Nursehound, as well as information about catshark fisheries.
You can also download our scientific poster on Nursehound eggcases, which we presented at the Fisheries Society of the British Isles (FSBI) conference in 2015.

Distribution of Nursehound Eggcases:
Species verified (photo or specimen seen by the Shark Trust)
Species not verified
Underwater eggcase
---
Student Projects
If you wish to use any of the Great Eggcase Hunt results displayed here for a student project, please contact the office with a brief summary of the project along with details of what information you would like to use. Please note that we cannot release the entire raw dataset.
---
Quick Links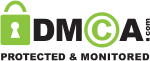 Follow us
You have added an item to your shopping basket.
Your ID and Password were blank. Would you like to create a new account?