OUR WORK
Safeguarding the future of sharks through positive change

HOW CAN WE CREATE POSITIVE CHANGE FOR SHARKS?
Like a jigsaw, there are many pieces that make up the big picture - a positive future for sharks relies on all the pieces coming together:

GOVERNMENTS – need to make changes in policy, collaborate and enforce laws to ensure good practice.

INDUSTRY – need to drive sustainable practice and responsible trade for shark products and seafood.

SCIENTISTS – need to provide an evidence base for conservation planning and fisheries management.

NGO's & CHARITIES – need to provide specialist advice, communicate, campaign and work together for change.
We believe collaboration and partnership is vital to safeguarding shark, skate and ray populations around the world.
---
OUR GOALS
Shark conservation is a global problem and needs global solutions. All of our projects, campaigns and policy actions aim to drive progress towards three key goals:

FISHERIES MANAGEMENT

manage fisheries for sustainability to prevent declines in currently non-threatened species




RESPONSIBLE TRADE

control the trade and push for responsible consumption of shark products



SPECIES PROTECTION

protecting vulnerable species through strict controls and conservation planning

Our conservation goals are reflected in the global strategy produced in 2016 by the Global Shark and Ray Initiative of which we are a core partner. Find out more and download a copy of the summary document.
---
OUR ACTIONS
To achieve our goals we work with the following tools:


POLICY ADVOCACY

We work at national and international levels to secure policy change and ensure implementation to safeguard sharks.




STAKEHOLDER ENGAGEMENT

We work with the fishing industry and business to achieve pragmatic change.



PUBLIC ENGAGEMENT


We raise awareness about sharks and create projects that encourage people to get involved with their conservation.
---
RELATED LINKS:

► Find out more about the 10-year conservation plan the 'Global Shark and Ray Initiative (GSRI)'

► Get Involved
Quick Links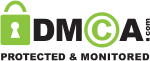 Follow us
You have added an item to your shopping basket.
Your ID and Password were blank. Would you like to create a new account?