Petition 2011
This petition is now closed.
In 2011, as part of the European Shark Week, the Shark Trust supported the Shark Alliance petition, urging MEPs to fulfil the commitments of the EU Shark Action Plan by strengthening the ban on shark finning:

Dear Minister,

The EU has unfinished business for sharks. I urge you to ensure fulfilment of the commitments of the EU Shark Action Plan, especially strengthening the ban on shark finning – the wasteful practice of slicing off a shark's fin and discarding the body at sea.

More than two years after EU ministers endorsed the Action Plan, targeted shark fisheries continue without limits, many endangered species remain unprotected, and the EU finning ban still has huge loopholes that make it possible to fin sharks without detection or punishment. In particular, at-sea removal of shark fins hinders enforcement and must be ended, without exception.

To safeguard these vulnerable animals, we need:

A complete ban on removing shark fins at sea
Shark and ray catch limits based on scientific advice and precautionary approach
EU and national protections for endangered shark and ray species.

Sharks play essential roles as top predators. EU policies affect sharks all over the world.

Your leadership is needed to protect sharks from overexploitation and finning.

Thank you.
Total Signatures collected: 165,000
In March 2012, the Shark Trust presented UK Fisheries Minister, Richard Benyon, with over 60,000 signatures from UK citizens.

➤ Find out more
Quick Links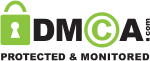 Follow us
You have added an item to your shopping basket.
Your ID and Password were blank. Would you like to create a new account?