Press Area
The Shark Trust has worked with a range of media formats including live television, documentaries and radio productions. The Trust regularly helps the media confirm facts and is always pleased to add a balanced view on shark-related matters and events.
Sharks are regularly vilified by the media and the Trust hopes that by providing up to date, accessible, fact-based material we can encourage interesting and responsible reporting.
It may come as a surprise to many, but sharks are a natural part of UK marine fauna; whether native or vagrant, over 30 species of shark, as well as over 16 species of skate and ray, can be found in British waters. However, shark, skate and ray numbers have dropped dramatically in our waters due to the impact of poorly managed fisheries.
Sightings of sharks are mainly reported in summer months when more people are out on the water and should be treated as a privilege rather than a point of concern. Sharks make an easy target for dramatic headlines but it remains far more dangerous to drive to the beach than to swim in our seas.
---
Shark Trust Responses:
➤ Spurdog bycatch incident, Imogen III Newlyn - 11/08/2015

➤ Seafish/Shark Trust - skate & ray consumption - 14/01/2014

➤ Proposed Shark Cull in Western Australia - 06/01/2014
---
Contact:
For more information please contact:
Ali Hood (Director of Conservation): +44 (0)7855 386083
Paul Cox (Managing Director): +44 (0)7793 444058
---
Press Alert
Sign up for press alerts below and we'll email you whenever we post a new Press Release:
Quick Links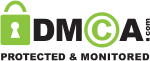 Follow us
You have added an item to your shopping basket.
Your ID and Password were blank. Would you like to create a new account?