About Shark Trust
Established in 1997, the Shark Trust remains the only UK registered charity working to advance the worldwide conservation of sharks through science, education, influence and action.

The Trust is an effective and well respected advocate for shark management and protection, undertaking a range of projects, campaigns and policy work to ensure the survival of this integral apex predator of our oceans.

The Trust is in favour of sustainably managed fisheries and works with both commercial and recreational fishers and their representative organisations in a bid to secure a future for elasmobranch (shark, skate and ray) stocks. We also work closely with a wide range of other specialist groups including divers, boat owners, politicians and the general public.

As a membership organisation we provide a crucial link between the public and scientific community, and strongly believe that raising public awareness about sharks is vital to their conservation.

The Shark Trust:
Works to deliver effective UK, EU and International wildlife protection and fisheries management.

Is a well-respected authority for sound shark management and protection.

Delivers innovative and engaging public outreach, awareness and recording schemes.

Collaborates with Shark advocates, scientists, government and industry towards sustainable domestic and international catch limits and protection for sharks, skates and rays.
---
Related Links:
Quick Links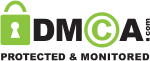 Follow us
You have added an item to your shopping basket.
Your ID and Password were blank. Would you like to create a new account?