Position Statement - Shark Angling
The Shark Trust has long supported recreational sea angling provided the activity is carried out by experienced operators working to high handling standards to ensure the maximum chance of survival for released animals. This collaboration has included producing best practice handling guides for sharks and rays, tagging projects, and the recording of catches from around the UK. The Trust recognises that UK shark anglers have a long tradition and culture of catch and release fishing, and that they acknowledge the need for conservation of this endangered group of animals.

When a species has been declared 'Critically Endangered' (according to the IUCN Red List) the Trust believes it should not be targeted by any group, either commercial or recreational, as any catching of these animals can result in mortality and thus exert further pressure on the population. Currently listed as 'Critically Endangered' in the Northeast Atlantic are the Angelshark, Common Skate, Gulper Shark, Porbeagle Shark, Spiny Dogfish and White Skate.

However the Trust recognises the need for population monitoring, and believes that if angling is carried out in a responsible manner, it can provide a valuable mechanism in this respect. Anglers targeting 'Critically Endangered' species should be experienced, or be under the supervision of an experienced skipper, and best practice catch and release procedures should be followed including accurate recording of catches to provide a valuable dataset. The appropriateness of these activities must be judged on their own merits.
Related Links:
➤ Shark Trust ID Guides for sharks, skates & rays
Quick Links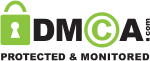 Follow us
You have added an item to your shopping basket.
Your ID and Password were blank. Would you like to create a new account?