Position Statement - Shark Ecotourism
The Shark Trust supports responsible shark ecotourism that clearly promotes conservation and public awareness, and only when experienced operators carry out their activities responsibly with due regard for the safety of both sharks and the public.

The Trust currently neither supports nor condones swimming in baited waters with predatory shark species recorded as being potentially dangerous to man.

Quick Links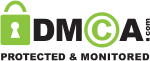 Follow us
You have added an item to your shopping basket.
Your ID and Password were blank. Would you like to create a new account?