Record Your Eggcase
Please complete the form below to submit your eggcase findings.
If you're unsure of the species of your eggcase download our ID Guide or step by step ID Key. Alternatively complete the form below selecting 'don't know' in the species field - please remember to upload photos.
If you have a website account please log in above and your personal details will automatically be entered into the form below, saving you time.
➤ Sign up
Quick Links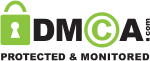 Follow us
You have added an item to your shopping basket.
Your ID and Password were blank. Would you like to create a new account?