Regional Fisheries Management Organisations (RFMOs)
A Regional Fisheries Management Organisation (RFMO) is an international body formed of countries in the region (coastal states) and countries that have fishing interests in that specific sea area. Although some RFMOs have a purely advisory role, most seek to adopt fisheries conservation and management measures that are binding on their members.

RFMOs often have a primary focus on tuna, but usually with an additional responsibility for tuna-like species, which includes sharks. Although there are 17 RFMOs worldwide, there are five key RFMOs (covering 91% of the world's oceans) that manage tuna along with other large fish such as sharks and billfish (swordfish and marlin), these are as follows:
Indian Ocean Tuna Commission (IOTC)

Inter-American Tropical Tuna Commission (IATTC)

Western and Central Pacific Fisheries Commission (WCPFC)

Commission for the Conservation of Southern Bluefin Tuna (CCSBT)
There is significant pressure on RFMOs to deliver a sustainable future for many of the most threatened pelagic (open ocean) shark species. The Oceanic Whitetip Shark (Carcharhinus longimanus) is the only shark currently listed as Prohibited across all five tuna-RFMOs.

Activities such as the adoption by the EU of the 'fins-naturally attached' policy are vital in providing sound platforms from which governments can negotiate new or improved management regimes to span across sea areas, acknowledging the global nature of many fishing fleets. The EU is increasingly vocal in proposing management for a range of species and continues to champion fins-naturally attached.

Increasingly the Shark Trust is engaging with the RFMOs and often in collaboration with other conservation Non-Governmental Organisations (cNGOs) including Shark Advocates International, Project AWARE, IFAW, Humane Society International and Defenders of Wildlife to advocate for positive action and the adoption of sound, enforceable measures. Maintaining a strong cNGO presence in these fora is essential.
---
RELATED LINKS:
► IOTC 2017 Position Statement (pdf)
Quick Links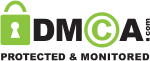 Follow us
You have added an item to your shopping basket.
Your ID and Password were blank. Would you like to create a new account?