ROCHENGUIDE

Für eine möglichst einfache Bestimmung von Rochenarten hat die Bundesanstalt für Landwirtschaft und Ernährung (BLE) in Zusammenarbeit mit der Organisation "Shark Trust" einen Rochenguide entwickelt, in dem 18 ausgewählte Rochenarten zur einfachen Unterscheidung dargestellt werden.
Der Rochenguide beinhaltet einfache und praktische Informationen für Fischereiinspektoren und Fischereibetriebe zur Identifikation der jeweiligen Rochenart und beinhaltet zusätzliche Informationen über Gebiete, in denen der Fang der jeweiligen Rochenart verboten ist.
Die für den Rochenguide ausgewählten 18 Rochenarten sind die am häufigsten vorkommenden Arten in Nord- und Ostsee. Die Informationsblätter sind eine Hilfestellung für die Bestimmung der gefangenen Rochenarten. Damit soll gewährleistet werden, dass die Einträge in die Fischereilogbücher nach Rochenarten getrennt eingetragen werden.
Für weitere Informationen kontaktieren Sie bitte die Bundesanstalt für Landwirtschaft und Ernährung:
E-Mail: Carina.Kaschner@ble.de
Telefon: +49 228 6845 5536
---

The German Government's Federal Office for Agriculture and Food and the Shark Trust have produced identification guides to 18 species of skates and rays likely to be encountered.
The guide provides fisheries enforcement officers and commercial fishermen with clear, practical information on species identification and (where applicable) information on fishing restrictions.
The 18 selected species contain the most commonly skates and rays species in the North Sea and Baltic Sea. The identification guide shall help to identify the caught species correctly. Thereby a better and more species-based recording in the logbook should be achieved.
For more information please contact the Bundesanstalt für Landwirtschaft und Ernährung:
Email: Carina.Kaschner@ble.de
Telephone: +49 228 6845 5536
---

Atlantischer Sternrochen
(pdf)

Atlantischer Zitterrochen
(pdf)


Bandrochen
(pdf)


Blondrochen
(pdf)


Chagrinrochen
(pdf)


Fleckrochen
(pdf)


Geigenrochen
(pdf)


Gew. Stechrochen
(pdf)


Gewöhnlicher Adlerrochen
(pdf)


Glattrochen
(pdf)



Großer Glattrochen
(pdf)



Kleinäugiger Rochen
(pdf)



Mobularochen
(pdf)


Nagelrochen
(pdf)


Perlrochen
(pdf)


Sandrochen
(pdf)


Schwarzbäuchiger
Glattochen
(pdf)
Quick Links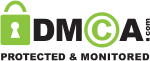 Follow us
You have added an item to your shopping basket.
Your ID and Password were blank. Would you like to create a new account?