Shark Alliance Campaign

The Shark Alliance was founded in Europe in 2006 by five non-profit groups (including the Shark Trust) to campaign for an EU Shark Action Plan and close loopholes in the EU's ban on shark finning – the wasteful practice of cutting off valuable shark fins and discarding the body at sea.

In six years, the Alliance grew into a coalition of more than 130 organisations, dedicated to science-based conservation, from across Europe and around the world.

Our mission was two-fold:

1) To close loopholes in European policy regarding the wasteful and unsustainable practice of shark finning.

2) To secure responsible, science-based shark fishing limits for long-term sustainability and ecosystem health.

In 2009, the Shark Alliance won a major victory when the EU adopted a Plan of Action for the Conservation and Management of Sharks, setting the stage for sweeping improvements in shark fishing management and protection policies.

In 2013, after years of debate and a complex political process, the Alliance achieved the second of its objectives when both the European Parliament and Council of Fisheries Ministers agreed to a Regulation requiring that all sharks caught in EU waters or by EU boats globally had to be landed with their fins naturally attached, with no exceptions.
The adoption of the EU Shark Plan and strengthened finning ban represent significant milestones for the protection of sharks in Europe, and globally through the EU's influence in international fora.

Although this campaign came to a successful conclusion in 2013, there remains unfinished business to safeguard sharks globally – with much shark fishing unregulated, there is the need for further protection for endangered species, fishing limits in line with scientific advice and the precautionary approach, and further steps globally towards the implementation of the International Plan of Action for Sharks.

The member groups involved with the Shark Alliance continue working to secure other safeguards needed to address the overexploitation of sharks in the EU and around the world. Find out more about the Shark Trust's latest campaign No Limits?
---
Related Links:
Quick Links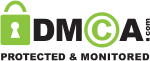 Follow us
You have added an item to your shopping basket.
Your ID and Password were blank. Would you like to create a new account?