SHARK BIOLOGY
Biology is the study of living organisms - their structure, function, growth, origin, evolution, and distribution.
In this section we go back in time to unearth the origins of sharks, which is believed to be 200 million years before the dinosaurs; explore how sharks are related through the science of taxonomy; and learn how they've perfectly adapted to their environment through their anatomy and super senses.
We also explore their methods of reproduction and a fascinating reflex (known as tonic immobility) that causes temporary hypnosis in some species of shark.
---
WHY ARE SHARKS UNDER THREAT?
The biological traits of many types of shark make them particularly vulnerable to overfishing:
Slow growing – the Greenland Shark is estimated to live ~400 years!

Late to mature - the Greenland Shark reaches sexual maturity ~150 years!

Long pregnancies - the longest being the Greeneye Dogfish at 31 months!

Give birth to only a few young

May not reproduce every year - some species have a resting phase of 1-2 years
Tens of millions of sharks are killed each year and many populations continue to decline at an alarming rate. Without sharks, marine ecosystems face an uncertain future but with your help we can help keep our seas healthy - visit our Get Involved page to find out more.
---
RELATED LINKS:

► Get Involved
Quick Links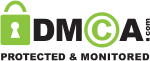 Follow us
You have added an item to your shopping basket.
Your ID and Password were blank. Would you like to create a new account?