Shark Policy

The Shark Trust acts as an effective advocate for sustainable shark management, working with stakeholders and Ministries at a UK, European and international level. The Trust contributes to a number of government level working groups and consultations and has worked hard to develop a solid reputation for the provision of fact-based information.
We have made significant progress towards effective shark conservation and management, culminating in the latest campaign victory to close loopholes in the EU Shark Finning Regulation - a campaign ten years in the running and started by the Trust in 2001. In June 2013, the EU Commission formally adopted a policy requiring all EU vessels worldwide to land sharks with their fins naturally attached. The Trust will now focus efforts within Regional Fisheries Management Organisations (RFMO) for the adoption of Fins Naturally Attached (FNA) as the basis of wider sustainable shark management measures.

The Trust takes a pragmatic approach towards fisheries and endeavours to work with sectors of the commercial industry and other interested stakeholders.

Quick Links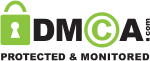 Follow us
You have added an item to your shopping basket.
Your ID and Password were blank. Would you like to create a new account?