Sharks and the UK BAP
The original UK BAP, launched in 1997, listed only the Basking Shark and Common Skate but in 2007 a further 13 elasmobranch (sharks, skates and rays) species were recognised as requiring priority conservation - great news for the many species reeling from the impact of overfishing, bycatch and other unsustainable practices.

This is a great result for the Shark Trust and supporting conservation groups, who have championed these important, yet often poorly understood species, pushing for their recognition in the UK BAP.

Elasmobranchs included in the UK BAP are as follows:
---
Sharks:
---
Skates and Rays:
---
You could be forgiven for not realising some of these species are frequent visitors to UK waters, yet Blue, Shortfin Mako and Porbeagle Sharks (a close relative of the notorious White Shark) have been targeted in UK, EU and international fisheries. At the same time sharks which have graced our plates for generations, such as the Spiny Dogfish (commonly known as Rock Salmon) have experienced acute population decline as a result of increased fishing effort and ineffective management. Spare a thought too for the less charismatic ray and skate species: Sandy, Undulate and White Skate populations are in serious decline as a result of the same unsustainable fishing practices.
Quick Links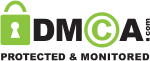 Follow us
You have added an item to your shopping basket.
Your ID and Password were blank. Would you like to create a new account?