Record your Sighting
To submit your shark sighting/s please complete the form below. Your sighting will then be sent to our conservation team who will verify and add this information to our online database. This usually takes several days, but may take longer, depending on the number of sightings we receive.
If you have a website account please log in above and your personal details will automatically be entered into the form below, saving you time.
➤ Sign up
Quick Links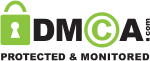 Follow us
You have added an item to your shopping basket.
Your ID and Password were blank. Would you like to create a new account?