Terms & Conditions
This document explains why the Shark Trust wants your shark sightings data, how we use it and what we do with it.

1. The Shark Trust

The Shark Trust is the UK marine charity dedicated to promoting the study, management and conservation of sharks, skates, rays (elasmobranchs) and chimaera.

Public recording schemes are important components of our work. The hundreds of thousands of you who dive with sharks, walk along the beach and find shark and ray eggcases or catch sharks and rays while fishing each year can tell us a great deal about the biology and distribution of sharks around the world.

We can use this information in our own research or pass it on to other researchers who would find the data invaluable.

2. Data Source

We collect many different types of records:
Angling catches – what was caught, where and when.
Whale Shark and Basking Shark images and sighting information – for use in our photo-id projects.
Shark, skate and ray eggcases – in the UK or abroad.
Shark, skate, ray and chimaera sightings – any sightings of sharks, skates, rays or chimaera, big or small, old or new.
Do you have records of all of the sharks you have seen in your old dive log books? Then let us know!
We collect, manage and archive data and images collected by public and private organisations. Our data comprises of both volunteer and professional.

3. Data use

What do we do once we receive sighting information?
i) All resources are archived in secure systems to ensure a copy remains available for use by future generations.
ii) When relevant to a Shark Trust project we will use the data as part of our research or when lobbying for sustainable measures to protect and conserve sharks.

4. Data dissemination

We believe that the data resources we hold should be easily accessible to enable their use in not-for-profit decision-making, education, research and other public benefit purposes.

If the data is of use to national and international biodiversity databases we will progress your data to them. By agreeing to submit sightings to the Shark Trust you are agreeing that you consent to your data being shared. In accordance with the Data Protection Act 1998 we will remove personal information from the data resources that we progress.

However, there may be some circumstances in which we, as a responsible data custodian, may need to restrict access to all or part of some data resources. Reasons why we might restrict access to our data holding are set out below.

1. Making the resources we hold available should reduce the risk of damage to the environment. However, if release of certain data is likely to have the opposite effect, we may restrict access to all or part of it.

2. We do not own the data resources that we receive and hold. Our data providers support our data sharing and use policy but are not under any obligation to share their data with you through us. If release of certain data is likely to disrupt the continued supply of new resources from a provider to us, we may restrict access to all or part of their data.

3. Some data that we hold may contain personal information. We manage this information in accordance with the Data Protection Act 1998. We will remove personal information from the data resources that we make available to you.

You should also be aware of our:
Data Access and Use Terms and Conditions (see section 5 below).
Privacy Policy
5. Data Access and Use Terms & Conditions

All our data holdings are made available for use under Terms & Conditions of use. These are important and protect the copyright of our providers associated with the data. You are permitted to use the data holdings that we make available for your own private use or for use in the ordinary course of your business provided that use is in accordance with our Terms & Conditions. If you wish to make commercial use of our data holdings you will need additional permission from the Shark Trust.

6. Further Information, Advice and Interpretive Services

If you want further information on how your data is used please contact us.
Terms and Conditions of data access, download and use
Definitions:

The following terms and definitions apply.
Material - data and/or information that includes (but may not be limited to) survey datasets, species lists, habitat or biotope lists, species or habitat/biotope distribution maps, figures, images, video clips and information (written or otherwise).

Original recorder - individual or organisation responsible for physically taking the sample.The original recorder includes the original surveyor or survey company responsible for the sample(s) in which the biological record(s) occurs, other professional surveyors, and volunteer or amateur recorders.

Originator - person or organisation having primary responsibility for the intellectual content of the data, that is, the person or organization that generated the dataset(s). The originator is not necessarily the data provider or the person or organization responsible for publishing the data, and does not necessarily own the intellectual property rights (or copyright) of the data.

Data provider – the individual or organisation from which the material has been obtained. The data provider may be the data copyright holder. However, the data provider may not own the copyright but have the permission of the copyright holder to provide the material under these Terms & Conditions.
1. Use of material

1.1. All material made available to you are protected by copyright, database rights and other intellectual property rights. All use of any material, data and/or information we make available to you is subject to these Terms & Conditions.

1.2. Under these Terms & Conditions you are permitted to access and hold any material for your own private use or for use in the ordinary course of your business provided that use is in accordance with these Terms & Conditions.

1.3. You may not make any financial profit from use of the material we make available to you or from any products you derive without first obtaining written permission from us. We will seek permission from the relevant originator(s) on your behalf.

1.4. You may not republish wholesale the material made available to you, or exploit it for commercial or academic research purposes without first obtaining written permission from us. We will seek permission from the relevant Originator(s) on your behalf.

1.5. You must acknowledge the originators of the data you use in any derived information product or publication, whether printed, electronic or broadcast, that is based wholly or in part on the material they make available to you via the Shark Trust.

1.6. Access to some or all parts of the material we hold may be restricted for a variety of reasons. If you want access to restricted information you must not disseminate, deliberately compromise or otherwise infringe the confidentiality of such information without first obtaining written permission from us. Any published interpretations or representations you make based on the information must be equivalent to the level of information we make available to the public.

1.7. Any information product or publication that you make which contains any part of the material we make available to you must contain a statement that the originator, original recorder [where identified], data provider, and the Shark Trust bear no responsibility for any further analysis or interpretation of that material.

2. Accuracy of Information and Disclaimer

2.1. We try to ensure that any material we make available to you that has not been supplied by a third party is accurate but we make no representation and give no warranty that any material is accurate, up to date or complete. We accept no liability for any loss or damage caused by inaccurate, out of date or incomplete material.

2.2. Our data providers take steps to maximise the quality of the material they supply to us but give no warranty that it is accurate, up to date or complete. Furthermore, originators, data providers and original recorders accept no liability for any loss or damage caused by inaccurate, out of date or incomplete material.

2.3. You should independently verify any material we give you before relying upon it. The material we hold is not intended to address any particular requirements; it does not constitute any form of advice or recommendation by the Shark Trust and is not intended to be relied upon when making (or refraining from making) any decision.

2.4. If you find any inaccurate, out of date or incomplete material, or if you suspect that something is an infringement of intellectual property rights, you must let us know immediately by contacting the Shark Trust or the data provider of the material to which the issue relates.

2.5. The material we make available to you is not a substitute for the exercise of professional judgement. If you are not qualified or experienced enough to make that judgement, you should take professional advice or contact the Shark Trust for further information and advice.

2.6. You are responsible for ensuring that your computer systems are suitable to access and use the material we hold. We do not warrant that any material available to you will be free from viruses or other code that might be harmful. You are responsible for implementing sufficient anti-virus and other security checks to ensure the accuracy of data input and output.

3. Data Protection and Privacy

3.1. We want to protect the privacy of our customers. Please read our Privacy Policy; it will help you to understand how we use your personal data. We may change our Privacy policy at any time without giving you notice, so please check it each time you visit this website.

3.2. Whenever you give us personal data, you are consenting to its collection and use in accordance with our Privacy Policy. The Shark Trust collects personal data from registered users to maintain the contact details of users, to compile statistics on the frequency data, images and video were downloaded and to update users on Shark Trust progress where requested.

3.3. Sightings and records can and will be forwarded on to national and international biodiversity databases and are available to third parties. Personal information will only be passed on with the express consent from the original recorder.

4. Third Party Goods and Services

4.1. Where material we hold has been supplied by a third party; we do not control or endorse them in any way. All material supplied by third parties are made available in good faith but we do not (to the extent allowed by the law) accept responsibility for their accuracy or use.

5. Liability

5.1. We provide much of the material we hold free of charge. Whether or not we charge for material, they are provided on the basis that the Shark Trust has no liability for that material.

5.2. We are not responsible for, and will have no liability for, any error or corruption or breach of security resulting from the transmission of any information or material over any tele-communications network.

5.3. We do not exclude or limit our liability for death or personal injury caused by our negligence or for any fraud on our part, or for any liability that cannot be excluded by law.

5.4. Subject to Condition 6.4, we will not be liable for any indirect or consequential loss, or for any loss of business, profit, revenue, goodwill or data, lost or wasted management time or the lost time of other employees arising from your use of any information or material we hold, or your inability to use it [whether that loss is direct or indirect].

5.5. All warranties, representations, terms, conditions and undertakings, whether implied by statute, common law, custom, trade usage, course of dealing or otherwise [including any implied warranty, representation, term, condition or undertaking of satisfactory quality or fitness for a particular purpose] are excluded to the fullest extent allowed by law by the Shark Trust, the originators, data providers and original recorders.

5.6. If the use of any information or material we hold is unlawful in any jurisdiction (because of your nationality, residence or for some other reason), that information or material is not offered. If you are outside the United Kingdom you must satisfy yourself that you are lawfully able to use any such information and materials. We accept no liability, to the extent allowed by the law, for any costs, losses or damages resulting from or related to the access or attempted access of any information or materials by anyone outside the UK.

5.7. You will keep us, the original recorders, the originators and the data providers fully and effectively indemnified against all actions, claims, proceedings, costs and/or damages together with all legal costs or expenses that we and/or they incur as a result of your use of the material made available to you under these Terms & Conditions.

6. General

6.1. No delay, neglect or forbearance on the part of the Shark Trust in enforcing any of these Terms & Conditions will be, or be deemed to be, a waiver. Nor will it prejudice any right of the Shark Trust.

6.2. If any of these Terms & Conditions is [for any reason] held to be unenforceable, illegal or in some other way invalid, the unenforceable, illegal or invalid provision will not affect the remainder of these Terms & Conditions; and they will continue in full force and effect.

6.3. These Terms & Conditions are governed by English law and you agree to submit to the non-exclusive jurisdiction of the courts of England and Wales. The place of performance will be England.

6.4. No addition to or modification of any provision of these Terms & Conditions will be binding on the Shark Trust unless made in writing and signed by their duly authorised representatives. 'Writing' includes by e-mail.

7. Further Information

7.1. These are the Terms and Conditions of the Shark Trust, a company registered in England, under number 3396164 and registered with the Charity Commission under number 1064185.

7.2. Our registered office is at: The Shark Trust 4 Creykes Court, 5 Craigie Drive, The Millfields Plymouth, PL1 3JB.

7.3. If you wish to raise any query, please contact us.
Quick Links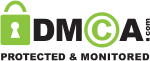 Follow us
You have added an item to your shopping basket.
Your ID and Password were blank. Would you like to create a new account?