Shark Trust Patron - SIR DAVID JASON (OBE)
"Sharks are one of our planets oldest inhabitants having been here some four hundred million years, while mankind, natures great destroyers, has only been here a mere two hundred thousand years.

Approximately one hundred million sharks are killed each year, largely to satisfy the demand for shark fin soup and such huge numbers being caught mean that many shark species are facing extinction. Apart from the moral issue the practical one is that we need healthy oceans, and oceans can only remain healthy if marine eco-systems stay in balance, as apex predators sharks are vital components in marine food chains.

The new European law stopping the finning of sharks is vital for the survival of these wonderful and beautiful creatures that are among Earths oldest inhabitants."
Award-winning actor Sir David Jason - famous for playing roles such as Del Boy Trotter in the sitcom Only Fools and Horses, and Detective Inspector Jack Frost in ITV's A Touch of Frost, among others - is a long standing patron of the Shark Trust and supporter of our Stop Shark Finning Campaign.
---
RELATED LINKS:
Quick Links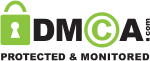 Follow us
You have added an item to your shopping basket.
Your ID and Password were blank. Would you like to create a new account?