Spotted Ray Eggcase
Latin Name: Raja montagui

Capsule:
Relatively delicate and elongated in comparison to other species.
Widest across its 'waist'.
Both sides convex.
Capsule Size: Approximately 53-78mm long x 30-50mm wide excluding horns (when soaked).

Horns (when present):
All four horns of similar length to one another; more than half the length of the capsule, but no longer than capsule length.
One pair are flattened and often curl towards one another at the tips (giving the impression of a stag beetle).
When the capsule is viewed side on, the other pair are curled upwards, in the style of a bobsleigh, with a strong downwards hook at the tips.
Lateral keels: Absent.

Fields: Absent or very shallow.

Characteristic features: No lateral keels, and fields absent or shallow. Distinctive 'bobsleigh' curl to one pair of horns.

Similar Eggcases: Undulate Ray (Raja undulata).
Quick Links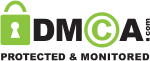 Follow us
You have added an item to your shopping basket.
Your ID and Password were blank. Would you like to create a new account?