OUR CREDENTIALS
As a respected authority on sharks we're involved in many key decision-making processes. At both a national and global scale. This puts us in a great position to influence and shape policy and management of sharks around the world.

Our credentials currently include:
| | | | |
| --- | --- | --- | --- |
| | | | Contributing partner in the Global Shark and Ray Initiative (GSRI). A partnership of 6 leading conservation NGO's. Together we've produced an extensive 10-year action plan to improve the conservation status of sharks and rays. |
| | | | Active partner of the IUCN Shark Specialist Group. We collaborate to develop conservation plans for Vulnerable species. |
| | | | Active engagement in the Convention on International Trade in Endangered Species of Wild Fauna and Flora (CITES) process. Here we advocate for listing of shark species and enforcement of CITES trade regulations. |
| | | | Cooperating Partner in the Convention on Migratory Species (CMS) Shark and Ray Memorandum of Understanding. |
| | | | Official observer status at Regional Fisheries Management Organisations (RFMO's): ICCAT, GFCM, NAFO. |
| | | | Recognised by Defra as the consulting Shark Conservation NGO for UK Government. We're also an active partner in UK Elasmobranch project steering groups. |
| | | | Regular contributor to The European Commission and European Parliament. We successfully deliver key fisheries and wildlife protection policy objectives. |
| | | | Secretariat of the European Elasmobranch Association (EEA). A non-profit umbrella organisation of European organisations. All dedicated to the study, management and conservation of sharks, skates, rays and chimaeras. |
Quick Links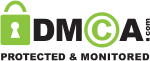 Follow us
You have added an item to your shopping basket.
Your ID and Password were blank. Would you like to create a new account?