Total Allowable Catch (TACs) and Quotas
Total Allowable catches (TACs) and quotas are set by fisheries management bodies to prevent the overfishing of vulnerable stocks. TACs determine the quantity of a species that can be taken by commercial fisheries in a given period.

The Shark Trust actively contributes to frontloading meetings held by the Department for Environment Food and Rural Affairs (Defra) ahead of the annual EU December Fisheries Council, where limits for species are decided. The Trust encourages recognition of specific advice provided by International Council for the Exploration of the Seas (ICES) and we lobby annually for appropriate fishing limits for sharks, skates and rays.

It is illegal to target or retain any species that have been allocated Prohibited status and any species caught accidentally as bycatch must be released. This is also the case for zero TAC species where a prohibition on their targeting and landing has been adopted however, the ability to retain bycatch will depend on further stipulation.
To assist the commercial fishing industry and enforcement agencies, we have published the latest Commercial Fisheries Advisories on our website. These can be downloaded from our Commercial Fisheries Advisories page and provide rapid access to the legislative status of sharks, skates and rays in UK and EU waters.

The Trust also contributes to the Common Fisheries Policy (CFP) reform process independently.
---
Related Links:

➤ Tacs and Quotas for 2014 (pdf)

➤ Commerical Fisheries Advisories
Quick Links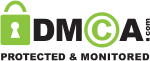 Follow us
You have added an item to your shopping basket.
Your ID and Password were blank. Would you like to create a new account?