Thornback Ray Eggcase
Latin Name: Raja clavata
Capsule: Looks like home-made ravioli when the horns are discounted. Almost as wide as long, resulting in a relatively fat and 'square' capsule.

Capsule Size: Approximately 50-90mm long x 34-68mm wide excluding horns (when soaked).

Horns (when present): Of equal length to one another; more than half the length of the capsule, but never longer than capsule.

Lateral keels: Relatively deep compared to other eggcase species, up to 10mm deep (when intact).

Fields: Present at both ends of capsule. Deep.

Characteristic features: Extremely deep lateral keels (when intact). A relatively fat and 'square' capsule when compared to other species of eggcase.

Similar Eggcases: Blonde Ray (Raja brachyura) and Spotted Ray (Raja montagui).
Quick Links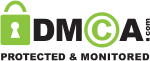 Follow us
You have added an item to your shopping basket.
Your ID and Password were blank. Would you like to create a new account?