UK Achievements

The Shark Trust values a positive relationship with Defra's Marine and Fisheries Directorate, as it does with Marine Scotland, and liaises on a regular basis with the department and on occasion with the Fisheries Minister. This is done both centrally and within the Devolved Administrations; contributing to the emergence of the UK government as a vocal advocate for shark conservation.

Shark Trust efforts in the past eight years have contributed to, or directly resulted in:
A prohibition on the removal of shark fins at sea on all UK vessels worldwide (Oct 2009). Find out more.

The closure of the target fishery for Porbeagle (Jan 2008).
Legislation to restrict commercial targeting of Tope and the prevention of landing by recreational fishers (March 2008).
Implementation of single-species landings data requirements for skate and ray from UK vessels (March 2008).
Commissioned research on survival rates of discarded bycaught skates, rays and sharks.
Recognition for the need for improved monitoring of shark fisheries.
The emergency closure of the deep-water shark gillnet fishery (Oct 2005).

Listing of Basking Shark, Angelshark and White Skate under domestic wildlife conservation measures.
---
Related Links:
➤ Download Fisheries Advisories

➤ Defra's Shark, Skate and Ray Conservation Plan (pdf)
Quick Links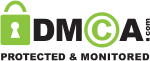 Follow us
You have added an item to your shopping basket.
Your ID and Password were blank. Would you like to create a new account?