Biodiversity Action Plan (UK BAP)

Anyone interested or involved in the conservation of the UK's natural environment will more than likely have encountered the UK-wide Biodiversity Action Plan (UK BAP). Biodiversity Action Plans have evolved into the primary tool for the identification, protection and management of marine and terrestrial species and habitats seen as priorities for conservation action throughout the UK.

The UK BAP is the UK government's response to the 1992 Convention on Biological Diversity, a product of the ground-breaking Rio Earth Summit. Following unprecedented global consensus by 159 governments, the convention came into force in 1993, making it the first international treaty to provide a legal framework for biodiversity conservation. One particular element of this framework required each signatory nation, including the UK, to create and enforce a strategy to conserve and enhance biological diversity.

Biological diversity, shortened neatly to biodiversity, is a lynchpin of conservation biology. Defined simply as the variation of life forms within an ecosystem, biodiversity is also used as a yardstick – a means of measuring the health of biological systems. Often associated more closely with terrestrial ecosystems, understanding and maintaining the biodiversity of coastal and marine ecosystems is equally important, perhaps more so, as comparatively less is known about them.

After wide-ranging consultation the first UK BAP was launched in 1997, creating an inventory of the nation's biodiversity, identifying those species and habitats urgently requiring conservation management and laying out detailed plans for their protection. In 2007 the first full review of priority habitats and species was undertaken, altogether listing 1,149 UK species and 65 UK habitats as priorities for conservation action.

Once identified as a priority, the Joint Nature Conservation Committee (JNCC) initiates an in-depth review of each species or habitat, listing key action points for research, conservation and protection. Implementation of this then devolves to Local Biodiversity Action Plans (LBAPs), with each LBAP identifying local priorities, while determining the contribution they can make to the delivery of targets at the national level. Generally, LBAP's conform to county boundaries, with all biological data and information relevant to each plan accessible to interested stakeholders via Local Records Centres.

Following the first full review of the UK Biodiversity Action Plan's (BAP) List of Priority Species, a further 13 species of elasmobranch have been listed, in addition to the two species on the original list, the Basking Shark and the Common Skate, which were listed when the UK BAP was launched in 1997. The Shark Trust is currently the lead partner for the Common Skate Species Action Plan and one of three lead partners for the Basking Shark Species Action Plan.
Quick Links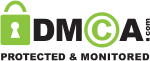 Follow us
You have added an item to your shopping basket.
Your ID and Password were blank. Would you like to create a new account?