UK POLICY

British waters are home to over 30 species of shark! These include some of the fastest, rarest, largest and most migratory sharks in the world.
Collaboration is at the heart of what we do. We wouldn't be able to have the impact we do without strong working relationships. In the UK we work closely with the following groups:
DEPARTMENT FOR ENVIRONMENT, FOOD & RURAL AFFAIRS (Defra) - Defra is a government department in the UK. They're responsible for making and delivering policy and legislation relating to the natural environment. We value our positive relationship with the Marine and Fisheries Directorate. We regularly liaise with the department and on occasion with the Fisheries Minister.
INSHORE FISHERIES & CONSERVATION AUTHORITIES (IFCAS) - We support some IFCAS in the implementation of minimum landing sizes for skate and ray. As well as the implementation of protective measures for Tope.
MARINE MANAGEMENT ORGANISATION (MMO) - We work with Marine and Fisheries Agency Officers, as well as the MMO, to improve the sustainability of our seas. Every year we work with Defra and the MMO to create Commercial Fisheries Advisories. These provide the commercial fishing industry and enforcement agencies with rapid access to the legislative status of sharks, skates and rays in UK and EU waters. Helping to more easily enforce current legislation.
---
SHARK TRUST ACHIEVEMENTS
Over the years we've created much positive change for sharks in The UK, including:
Introduction of the Scottish Elasmobranch (sharks, skates rays) Protection Order. This prohibited the retention of a further 26 species. In addition to the Basking Shark, Angelshark and White Skate. (Mar 2012).
Adoption of Defra's Shark, Skate and Ray Conservation Plan (Jan 2011).

Closure of the target fishery for Spiny Dogfish (Jan 2010).

A ban on the removal of shark fins at sea on all UK vessels worldwide (Oct 2009).

Closure of the target fishery for Porbeagle (Jan 2008).

Legislation to restrict commercial targeting of Tope. As well as the prevention of landing by recreational fishers (March 2008).

Implementation of single-species landings data requirements for skate and ray from UK vessels (March 2008).

Protection for the Angelshark in English and Welsh waters. (March 2007).

Adoption of a further 13 sharks to the UK Biodiversity Action Plan in 2007. In addition to the Basking Shark and the Common Skate. (2007).

Commissioned research on survival rates of discarded bycaught sharks, skates and rays.

Recognition for the need for improved monitoring of shark fisheries.

The emergency closure of the deep-water shark gillnet fishery (Oct 2005).

Listing of Basking Shark, Angelshark and White Skate under domestic wildlife conservation measures.
---
RELATED LINKS:
Quick Links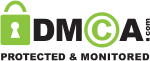 Follow us
You have added an item to your shopping basket.
Your ID and Password were blank. Would you like to create a new account?