Volunteer with the Shark Trust

Help sharks by giving your time. You don't need to be a shark expert to volunteer with the Shark Trust, however a passion and commitment to shark conservation is essential. We recognise and value the unique skills that an individual can bring to our work and welcome people of all ages and experience to get involved.

Unfortunately the Shark Trust is not insured to have volunteers under the age of 18 years working in the office or at outreach events. However there are a number of other ways that younger supporters can get involved. We also have a Take Action page for juniors with ideas about how they can help shark conservation.
Current volunteering opportunities:
Outreach Events:
The Shark Trust attends many outreach events and exhibitions each year, if you're over 18 and would like to help out it would be much appreciated. Take a look at the upcoming events in the events section and contact us. Alternatively if you're interested in hosting your own event contact us with your ideas and we'll send you some Shark Trust materials.
The Great Eggcase Hunt:
In recent decades several species of skate and ray around the British coast have dramatically declined in numbers. The empty eggcases that wash up on to our beaches all year round are an easily accessible source of information on the whereabouts of skate and ray nursery grounds. The identification of these critical areas will enable the Shark Trust to propose conservation measures. You can help by organising eggcase hunts in your local area and reporting your findings on our website. We would also love to receive any eggcases or images of eggcases you find. Find out more.
Contribute:
Help us by doing what you are good at. There are many ways in which you can contribute. Below are some ideas, but if you want to contribute in other ways please feel free to do so.
Tell us about your experiences with sharks – e.g. a dive you have had or why you love sharks. Pictures are always welcome and we will publish your articles on our website.

We are currently asking for supporters to donate high quality images at high resolution (300 dpi) of a selection of shark species to be used on the Shark Trust website and print work. All images donated to us are copyrighted to the author. Images of the following shark species would be greatly appreciated: Nurse Shark, Goblin Shark, Sandbar Shark, Silky Shark, Greenland Shark, Thresher Shark, Nursehound, Smoothhound and Bramble Shark.
Any other suggestions you may have about contributing to the Trust would be very welcome. If you're interested in any of the opportunities above please email us.
Quick Links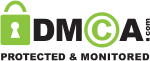 Follow us
You have added an item to your shopping basket.
Your ID and Password were blank. Would you like to create a new account?