VOLUNTEER WITH THE SHARK TRUST

You don't need to be a shark expert to volunteer with us but a passion for sharks is a must!
We welcome all ages and levels of experience. But unfortunately we're not insured to have volunteers under the age of 18. For ways younger supporters can get involved, click here.
---
IN-HOUSE VOLUNTEERING (for those based in Plymouth UK)
Unfortunately we don't have any current in-house opportunities. These positions are limited due to staff capacity and desk space. But from time to time we'll need help with data entry, proofing and other admin tasks. Due to the nature of our work in-house roles are office based.

If you're based in Plymouth (UK) you can always send us your CV for our file. We'll then get in touch should any opportunities arise.
---
OUTREACH EVENTS:
We attend lots of outreach events every year. It can be hard work to plan, organise and attend events, so we appreciate any help. This could be for you if you enjoy talking to people and want to gain experience educating the public about sharks. Take a look at our events calendar to find an event near you and get in touch.
---
CITIZEN SCIENCE - The Great Eggcase Hunt
Do you love the beach? Well here's another excuse to schedule a trip and help us conduct important shark research.

Around the British coast numbers of several species of skate have dramatically declined. We need your help to gather evidence that shows us where they lay their eggs. We can then work to protect these areas. Empty eggcases are often washed up on the beach and can be found all year round. Particularly after stormy weather.

Finding them is great fun and a little addictive! Be warned that a trip to the beach will never be the same! Click here to find out more.
---
CONTRIBUTE:
Everyone has skills and valuable experience to share. How can you use your talents to help shark conservation?
Below are a few ideas, but if you have other ways to contribute we'd love to hear from you.
Love to write? Ever experienced an amazing shark encounter? You could write an inspiring article to raise awareness about sharks. And debunk the myth that they're ruthless man-eaters intent on devouring human flesh.

Do you take amazing underwater photographs? We're always on the lookout for high quality shark images (300dpi) to create standout materials. We particularly need images of the; Nurse Shark, Goblin Shark, Sandbar Shark, Silky Shark, Greenland Shark, Thresher Shark, Nursehound, Smoothhound and Bramble Shark.

Are you a coding wiz? You could help us create some fun interactive games for our Pup's Club section of the website.

Are you a teacher? Do you have knowledge of the current curriculum? Why not help us create shark materials that inspires the next generation.
Quick Links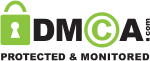 Follow us
You have added an item to your shopping basket.
Your ID and Password were blank. Would you like to create a new account?