White Skate Distribution
The White Skate produces one of the largest eggcases that can be found in UK and Irish waters, and is of a similar size to the eggcase of the Common Skate. White Skate eggcases are rarely washed ashore, and records are most likely to be submitted from southwest Ireland (please submit with photos so we can verify finds). Thick lateral keels taper into long, ribbon-like upper horns, which often curve inwards towards each other. The capsule length (without horns) is approximately 130mm, and well over 200mm including horns. The capsule surface is striated and has strong ridges running longitudinally, giving it a distinct texture.
Historically, the White Skate has been heavily targeted, although it is now designated as a Prohibited Species - with no targeting, transhipping or landing of the skate permitted for all EU and third country vessels in EU waters of ICES areas VI, VII, VIII, IX and X - download the fisheries advisory.
Read the Shark Trust's White Skate ID Guide to discover more about the biology and conservation of the White Skate.
Distribution of White Skate Eggcases:
Species verified (photo or specimen seen by the Shark Trust)
Species not verified
Underwater eggcase
Quick Links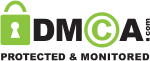 Follow us
You have added an item to your shopping basket.
Your ID and Password were blank. Would you like to create a new account?