Wildlife Safe (WiSe) Scheme

Make a WiSe choice and choose a WiSe accredited tour operator to go wildlife watching.

UK waters host a fantastic variety of marine wildlife that can be enjoyed from the shore and by boat but wild animals are vulnerable to disturbance and must be approached in a respectful manner.

The Wildlife Safe (WiSe) scheme provides training and accreditation for operators of passenger pleasure craft, wildlife cruise operators, dive boats and charter yachts. The scheme advises operators on how best to view and interact with large marine wildlife such as Basking Sharks and cetaceans while minimising disturbance.

The aim of the WiSe Scheme is to minimise human disturbance by:
Delivering training and accreditation to operators of registered passenger and charter vessels who wish to view marine wildlife.

Working with operators of service and support boats that may interact with marine wildlife
Liaising with key organisations to offer advice and guidance for the general public wishing to enjoy the marine environment.
To fully enjoy your wildlife encounter, the Shark Trust recommends a WiSe accredited operator. All WiSe accredited operators are listed on the WiSe website. Over 1000 operators and marine professionals have attended UK WiSe courses, designed to ensure a solid understanding of how best to approach and interact with marine wildlife.

► For more information visit: www.wisescheme.org
Quick Links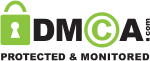 Follow us
You have added an item to your shopping basket.
Your ID and Password were blank. Would you like to create a new account?