This Christmas will you add sharks to your gift list?
Help us continue the work we do in shark conservation by making a donation today

Your donation will go directly to shark conservation. As an organisation we're proud to be at the cutting edge of change that will shape the future of the oceans. For the better.

A recent article in The Guardian has highlighted the state of nature and the urgency to secure a deal for nature and halt a 'silent killer'. The headline "Stop biodiversity loss or face our own extinction, Warns the UN" is certainly food for thought.

We work tirelessly towards 3 main goals; sustainable fisheries management; responsible trade; species protection.

We believe collaboration and partnership is vital to safeguarding shark populations around the world. This isn't just important with Stakeholder and Governments but it's also important with you. You're a supporter; member; champion; advocate or fundraiser. And YOU make our work happen and this Christmas we need YOU to make an urgent donation.
---
Why are we calling you to action?
We were established in 1997, our mission is safeguarding the future of sharks through positive change.

You might ask why sharks? Why are they important?

Well sharks are vital for;
Maintaining Healthy Oceans – they help maintain a healthy ocean ecosystem. Without them the oceans would face an uncertain future.
Global Diversity – they're part of the natural world & support diversity. We want them to be there for generations to come.
The Economy – the oceans sustain livelihoods through fisheries and eco-tourism
Ok so they're important but why do they need help?

Well unfortunately, although having been in the seas for over 450 million years, they're vulnerable because they;
Are slow growing & late to mature
Have long pregnancies
Produce only a few young at a time
Don't reproduce every year
Basically they need time to grow, reach sexual maturity and reproduce. Time however isn't on their side. They're overfished; demanded for shark products; fished for their fins; and their habitats are destroyed and polluted.

Ok so they're important and need help – what's being done?

Since 1997 we've achieved the following key milestones:
Protecting vulnerable species
Ending the finning of sharks
Transforming shark fisheries
Leading future conservation action
These are huge successes and we're proud to have been leading on them.

Everyone has a vital role to play. Your support, combined with efforts of scientists, the fishing industry and decision makers is having a big impact. We want to keep moving forward with this work, to do more, achieve more and conserve more.

"It's still in our hands but the window for action is narrowing. We need higher levels of political and citizen will to support nature" Paşca Palmer, Executive secretary of the UN Convention on Biological Diversity (The Guardian, November 2018)

This Christmas we're asking for a donation, however big or small, to help us continue our mission.

Paul Cox, Managing Director at the Shark Trust:

'We're constantly overwhelmed by the enthusiasm shown for the work of the Shark Trust. You've helped make shark conservation what it is today, by supporting, campaigning, fundraising or speaking up for sharks. But we need to do more. We need to make more of a positive change, for sharks, for oceans, for future generations. By supporting our appeal this Christmas your donation will directly help shark conservation. Our team prides themselves in their work and work tirelessly to achieve a positive outcome. Be part of this change and donate now.'
Thank you and happy Christmas!
Quick Links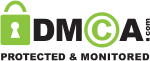 Follow us
You have added an item to your shopping basket.
Your ID and Password were blank. Would you like to create a new account?