OUR STORY

Without sharks, marine ecosystems face an uncertain future. Our vision is a future where sharks, skates and rays thrive within a globally healthy marine ecosystem.
Established in 1997, the Shark Trust started on the corner of a desk in Newbury. By 2000, the Trust had a small team and had set up shop in a room that was originally designed as an ice cream parlour outside the newly-built National Marine Aquarium in Plymouth, UK.
Twenty years on we have grown a little in size and a lot in terms of our reach and influence. Still based in Plymouth (Britain's Ocean City), a city with a rich heritage in fisheries and marine science, we now work at an international level to push for the changes needed to safeguard the future of all sharks, skates and rays (and not forgetting the chimaeras).
Initially set up to be a voice for UK sharks,skates and rays, the Trust team from the outset worked alongside the UK Government and an ever-growing network of partners to protect and manage sharks in British waters. The UK is now internationally recognised as a champion for shark conservation and we strive to use our influence to effect change further afield.
In 2006, the Shark Trust was a founder member of the Shark Alliance, a coalition of European partners which successfully advocated for the adoption of a European Community Plan of Action for Sharks (2009) and to close loopholes in the EU Finning Regulations leading to the strengthened European Finning Ban (2013).
Recognising that shark conservation is a global issue needing global solutions, we have continued to work with international partners to achieve our goals and in 2016, we were proud to launch a new Global Plan for sharks and rays with a collation of international partners.
So, in our 20th year, we are now working on a portfolio of projects and campaigns from local to global level, proudly based in the UK but representing a membership base from around the world!

---
RELATED LINKS:
➤ The 10-year plan - The Global Shark and Ray Initiative (GSRI)

➤ Join Us
Quick Links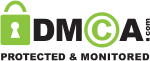 Follow us
You have added an item to your shopping basket.
Your ID and Password were blank. Would you like to create a new account?